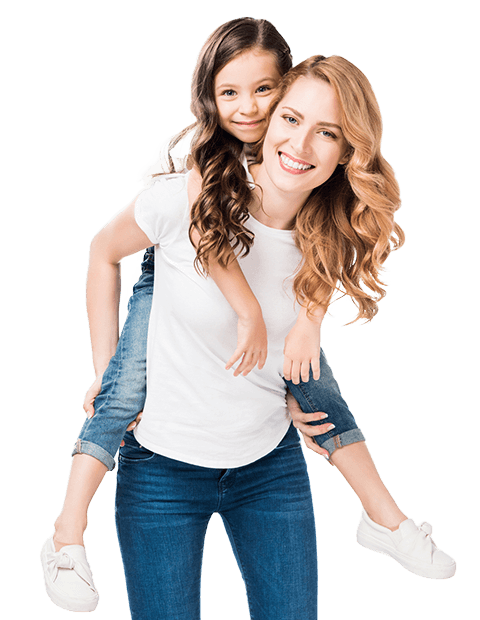 Chiropractor Pleasant Hill CA
Welcome to Mulhall Family Chiropractic located in Pleasant Hill. Chiropractic is one of the most amazing healthcare professions, but very few people understand what it's all about. This article is here to help you gain a basic understanding of how our Pleasant Hill chiropractors can help you and your family.
Mulhall Family Chiropractic
Congratulations on taking the first step towards a fuller, richer, and healthier life. 30% of us seek help when we reach a crisis point. The fact that you are here speaks to your desire to get help and have good health.
You might be one of the rare individuals who seeks to educate themselves about their own health. If you act on that education, you'll join the ranks of those who have chosen not to just live, but to live a high quality of life with vitality!
Doctor Geraldine Mulhall-Wright is a chiropractor at Mulhall Family Chiropractic in Pleasant Hill, CA. If you are looking for support and guidance through your health and wellness journey, pregnancy, pre- and post- natal, or pediatric care please contact us today. Our excellent team is here to help.
Learn More About Our Team
How Can Chiropractic Care Help You?
Many people dismiss chiropractic as being something only for back pain, but chiropractic treatment can be used to support your health in general, improve your brain-body connection, better your functionality, and much more.
Request an Appointment Today
Mulhall Family Chiropractic's response to limiting the spread of COVID-19
During these challenging times, Mulhall Family Chiropractic is considered essential and we are open with limited hours. Following the CDC guidelines, we have implemented a strict sanitation and social distancing protocol. That includes sanitizing surfaces, pens, chairs, credit card machines, light switches, and more. Treatment tables are sanitized after every patient. The doctors and staff wear masks and gloves when necessary. All patients are screened over the phone and in person. We are here to answer any of your questions and concerns. Your health and safety are our greatest concerns. We are here for you and your family and together we'll get through this.
The Best Family Chiropractor in Pleasant Hill.
Give us a call for all of your chiropractic needs.
Your local family chiropractor specialist in Pleasant Hill, California
We Can Handle All Types of Chiropractic Services
If you don't see what you need listed don't worry, call our office to speak with us and see how we can help.
Chiropractic Care
Prenatal Chiropractic Care
Pregnancy Chiropractic Care
Pediatric Chiropractic Care
Wellness Care
Digital X-ray
Auto Accidents
Infant Care
What our Families Have to Say
"Dr. Mulhall-Wright was referred to me by a friend. I have seen her twice and both times I left feeling 100% better than when I came in. She is great at explaining what's "off" and causing pain, and then she fixes it! Love that!"
Estie B.
"I just want to say that since we have been working with Dr. Mulhall-Wright our babies digestive problems have improved 100%. We have had the best care and have not had any problems. Dr. Mulhall-Wright is nice and friendly really good at what she does we are very pleased."
Roya M.
"I am so thankful I found this place. Geraldine is one of the sweetest people out there. She honestly doesn't want to see anyone in pain and will work with you to get back to health. I haven't felt so good since the early 1990's."
Rick M.